---
INFO // BUY
Launch Dates
September 6: PS4 and Xbox One
October 24: PC
BETA Dates
July 18: PlayStation 4
July 19: Xbox One
July 21: Open BETA for PlayStation 4 and Xbox One
July 23: Console BETA End-date
Late August: PC BETA
Preorder: https://www.destinythegame.com/buy
Prices:
Standard Game: $59.99 USD
Game + Expansion Pass Bundle: $89.99 USD
Digital Deluxe Edition: $99.99 USD
Collector's Edition: $249.99 USD
*Pre-order and be one of the first to play Destiny 2 with Early Beta Access. Beta platform availability and launch date(s) TBD. See destinythegame.com/beta for details. Limited time only, while Beta codes last, at participating retailers. Internet connection required. May require subscription for applicable platform, sold separately.
---
BLIZZARD ENTERTAINMENT AND BATTLE.NET
Written by Blizzard-
We want to let everyone know that a new game will be appearing alongside your favorite Blizzard games—one that's a little different from what you might normally expect. Bungie's upcoming first-person action game Destiny 2 will be joining the party! We're excited to announce that we're partnering with Bungie and Activision to support the PC version of Destiny 2 exclusively via Battle.net.
We're big fans of Destiny here at Blizzard, and we're honored to be able to help the talented folks at Bungie and Activision bring their much-anticipated sequel to a new platform. Being on Battle.net will allow Destiny 2 to plug in to our existing global network, freeing up the developers at Bungie to focus their energy and resources on making the best and most fun game they possibly can. This also means Destiny 2 players will have access to our online social functionality, including chat with friends, the ability to see which of their friends are online in Destiny 2 or in Blizzard games, and the ability to stream gameplay directly to Facebook.
See the FAQ below for further platform details, and stay tuned for updates as we get closer to welcoming Destiny 2 and its players to Battle.net. To learn more about Destiny 2, head over to www.destinythegame.com. >> click here to read full article
Recent News:
Destiny 2 Launching on PC October 24—Prepurchases Now Live!
Destiny 2 Coming to Battle.net!
---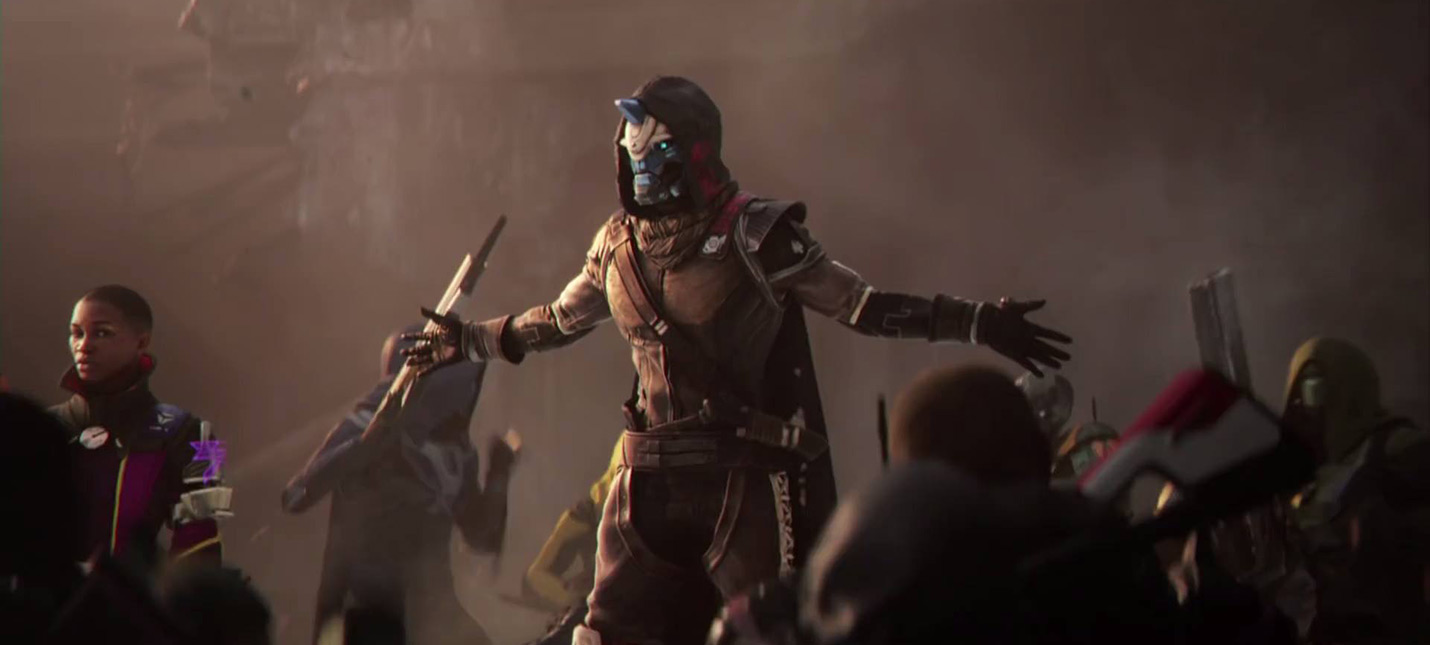 ABOUT DESTINY 2
You are one of humanity's last remaining Guardians. Your home and your power has been taken from you by a brutal invader – Ghaul. With humanity on the brink, it's up to you to fight back and reclaim our world. (written by Bungie) 
Currently updating section/page.
3 NEW SUB-CLASSES
Hunter – Arcstrider (Arc)
Titan – Sentinel (Void)
Warlock – Dawnblade (Solar)
see video here or below by Mr. Fruit Gaming Channel via YouTube.
WEAPON TYPES
Kinect: Normal primary weapons w/o elemental damage. (Also includes sidearms and new weapon type Sub-machine Guns)
Energy: Primary weapons with elemental damage. (Also includes sidearms and new weapon type sub-machine guns)
Power: Sniper rifles, shotguns, fusion rifles, and the new grenade launchers will be in the power (heavy weapon) slot. Machine Guns may not be returning in Destiny 2.
New Weapon Type – Linear Fusion Rifle (from what I have read/watched about this type of weapon is that it will be like Sleeper Stimulant).
Weapons will have mod slots.
A new weapon foundry called Veist will be joining the other foundries Suros, Omolon, and Häkke weapon foundries.
See video here or below by planet destiny.
PLANETS
EDZ (Earth-European Dead Zone): The EDZ will be the first destination you visit and is the refuge site where Guardians have setup camp. As stated by Bungie, the European Dead Zone will be the largest destination ever made.
IO (Moon of Jupiter): This is the sulfuric moon of Jupiter and was the last place in the solar system the Guardians touched before the collapse. IO is a sacred place to Guardians and is filled with mythology and lore. Ikora Rey has gone to this planet in search of answers.
Nessus: This planet that has been completely transformed by the Vex, who have overrun this planet, changing it into one of their machine worlds. You will find Cayde-6 here.
Titan (Moon of Saturn): A place where there is no land mass, instead you will see Golden Age structures surrounded by ocean. You will find Commander Zavala here preparing the fight against Ghaul.
Expanded Patrol Features: Outposts, Lost Sectors (dungeons where you can find bosses and earn loot), Interact with NPC's to get quests and more, Treasure Maps and Adventures, and better planet maps (see when a public event will occur).
See video here or below by Destiny Overwatch
GUIDED GAMES AND CLAN FEATURES
New Clan Features: Clan Reward System, Custom Banners, Rosters, and Tools to build your fireteam.
Find players/clan in-game whether your solo or with other players to play activities.
See video here or below by Bungie.
CRUCIBLE
Countdown will be a new crucible mode available. 
Crucible teams will be 4v4 instead of 6v6.
OTHER INFO
Story will have more cinematic scenes.
Raids will have a death penalty system. (will add more about this soon, until then you may watch a video here by Mesa Sean)
New UI design and ability to launch activities without returning to orbit!
PC will be available exclusively through Blizzard.
Register for a Blizzard account here.
---
VIDEOS & COMMUNITY CONTENT
Destiny 2 – Official "Our Darkest Hour" E3 Trailer
Official Destiny 2 Gameplay Trailer
‪Destiny 2 Gameplay Premiere Archive (VoD) at:
https://www.twitch.tv/videos/144806172
Destiny 2 – Game Preview
Destiny 2 – Rally The Troops Worldwide Reveal Trailer
Credit/By: DestinyGame via YouTube
Destiny 2 News: RAID INFO, New "Flashpoints" Activity, New Gun-Type, Exotic Quests, & More!
Credit/By: KackisHD via YouTube
Destiny 2 – The Inverted Spire Strike Gameplay Striker Titan
Credit/By: LuCKyy and BW via YouTube
---
INSTAGRAM/TWITTER:
---
Currently adding new info to this page. Stay Tuned!